2018 Rendezvous – Utah
Register by August 1, 2018
Jedediah referred to the Great Salt Lake as his "Home in the Wilderness." Plan to join the Jedediah Smith Society this October 12-14 as we retrace his significant travels in the state of Utah. We'll be ably led by Ms. Sheri Wysong, a Society member from Delta, Utah. Here are the highlights. For further information, and to Register for the Rendezvous please contact Jim Smith or Sheri Wysong before August 1, 2018.
YOU MUST BE REGISTERED (SIGNED UP) WITH THE JEDEDIAH SMITH SOCIETY IN ORDER TO ATTEND.
YOU DO NOT HAVE TO BE A MEMBER OF THE SOCIETY.
THERE IS NO FEE FOR THE RENDEZVOUS ITSELF.
FOLKS WILL BE ASKED TO SIGN A STANDARD WAIVER OF LIABILITY PRIOR TO SETTING OUT OCTOBER 13TH.
TO REGISTER PLEASE CONTACT:
Sheri Wysong
swsong@frontier.com
435-864-8392
or
Jim Smith
jim@smithandmcgowan.com
406-949-1002
Schedule & Itinerary.
Friday, October 12. Arrive Salt Lake City. Lodging at the Little America Hotel or the hotel of your choice. There are many hotels in downtown Salt Lake City and in American Fork.
Saturday, October 13. Meet Sheri Wysong in American Fork, about 30 miles south of Salt Lake City, by 8 am. Folks can leave their cars at their downtown Salt Lake City hotel, walk a few blocks to the North Temple Station, and take the 7 am Frontrunner Commuter Train to the American Fork Station. The closest hotel to the North Temple Frontrunner Station is the Hyatt Place Salt Lake City/ Downtown (801) 456-6300.
Or, folks can drive to American Fork Frontrunner Station. Parking available at the Station. There are also many hotels and motels in and around American Fork. However, on the return Sunday we'll end up back in Salt Lake City, not American Fork. Thus, the suggestion to leave cars in Salt Lake City and catch the Frontrunner at 7 am Saturday morning. Make arrangements with your hotel.
We'll meet Sheri Wysong in American Fork at 8 am, have a brief orientation, and set out. We'll be driving about 200 miles per day, with stops along the way both Saturday and Sunday.
We'll drive to Fremont State Park, following Jed's 1826 route. Arrive Fremont State Park at 12 noon. Lunch stop along the way. Depart Fremont SP at 3 pm, and drive to the Border Inn, in Baker, NV. Arrive at the Border Inn by 6 pm. Dinner on your own.
Sunday, October 14. Breakfast on your own. Pick up box lunch (if ordered in advance). Depart Baker, NV by 9 am. Follow Jed's 1827 route from the Utah-Nevada border to the Great Salt Lake. Return to Salt Lake City by 5 pm. Drop folks off at their motels in Salt Lake City. Rendezvous concludes.
Lodging suggestions:
You must make your own hotel reservations.
Friday, October 12. The recommended Hotel in Salt Lake City is the Little America Hotel, 500 South Main St. Phone 801-596-5700. The Rate I (Jim Smith) received is $123 per night. There are many hotel options in Salt Lake City.
Saturday, October 13. The Border Inn in Baker, NV. Phone 775-234-7300. The Rate for the Jedediah Smith Society group is $75 per night. There is also an RV Park at the Border Inn.
Vehicles.
We're planning to use our own private vehicles. If you have a high clearance outfit with tires capable of handling some rougher terrain, (4wd would also be ideal, but probably not necessary) and are willing to drive, please let Sheri or Jim know. We'll be on some dirt roads Sunday, but they are all well maintained county roads. We'll caravan all the way, and stay within sight of each other.
Weather.
We can expect warm days (50-60 degrees) and cool nights (40-50 degrees) in the Great Basin in October. But, you never know so be prepared for any type of weather. In addition to the items below, bring a goretex shell and a warm hat and gloves, just in case.
What to Bring.
Most of our time will be spent driving and sightseeing. We will not be spending a lot of time hiking or walking off the beaten path. But, please bring sturdy footwear. Also, a sweater or down vest in addition to a Fall jacket. Bring a small pack. Bring sunscreen, insect repellant, sunglasses, and a hat with a good, wide brim. Jim &/or Sheri will have a first aid kit.
Our vehicles will have coolers with bottled water and light snacks. Bring anything else you'd like, and we'll add those drinks to the coolers.
Meals.
Most of the time we'll be on our own for meals. Breakfast on your own Saturday morning prior to departure from American Fork. We'll stop along the way to Fremont State Park to pick up Lunch at Subway to take to the Park. Dinner on your own Saturday evening at the Border Inn. Breakfast on your own Sunday morning at the Border Inn. You can order a box lunch for Sunday from the Border Inn. You can do this when you Register for the Rendezvous with Jim or Sheri.
Recommended Reading.
Jedediah Smith and the Opening of the West. By Dale Morgan.
The Southwest Expedition of Jedediah S. Smith. By George R. Brooks.
The Song of Jed Smith. Part of the Cycle of the West Trilogy: The Mountain Men. By John G. Neihardt.
PAST EVENTS
The 82nd Green River Rendezvous
was held last July at the Museum of the Mountain Man in Pinedale, Wyoming.
A sample of photos from the Rendezvous.
See "Summer Castor 2017" for a more complete collection.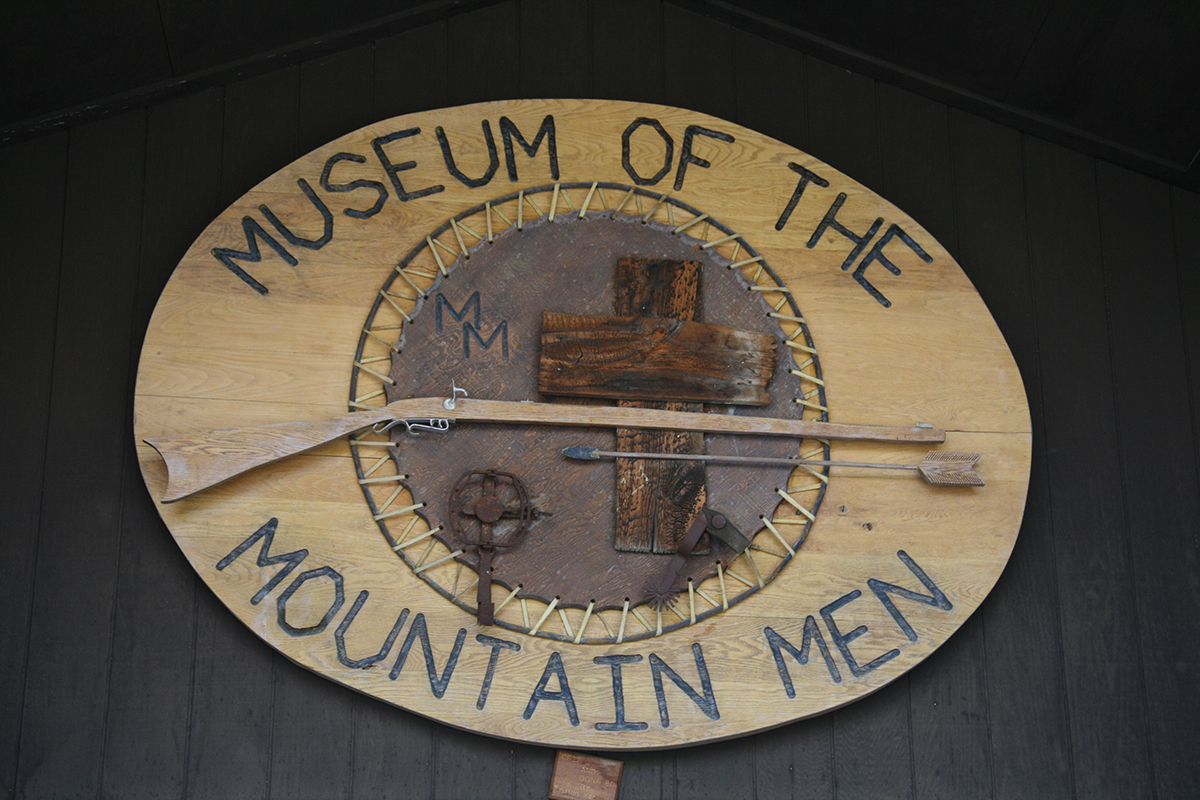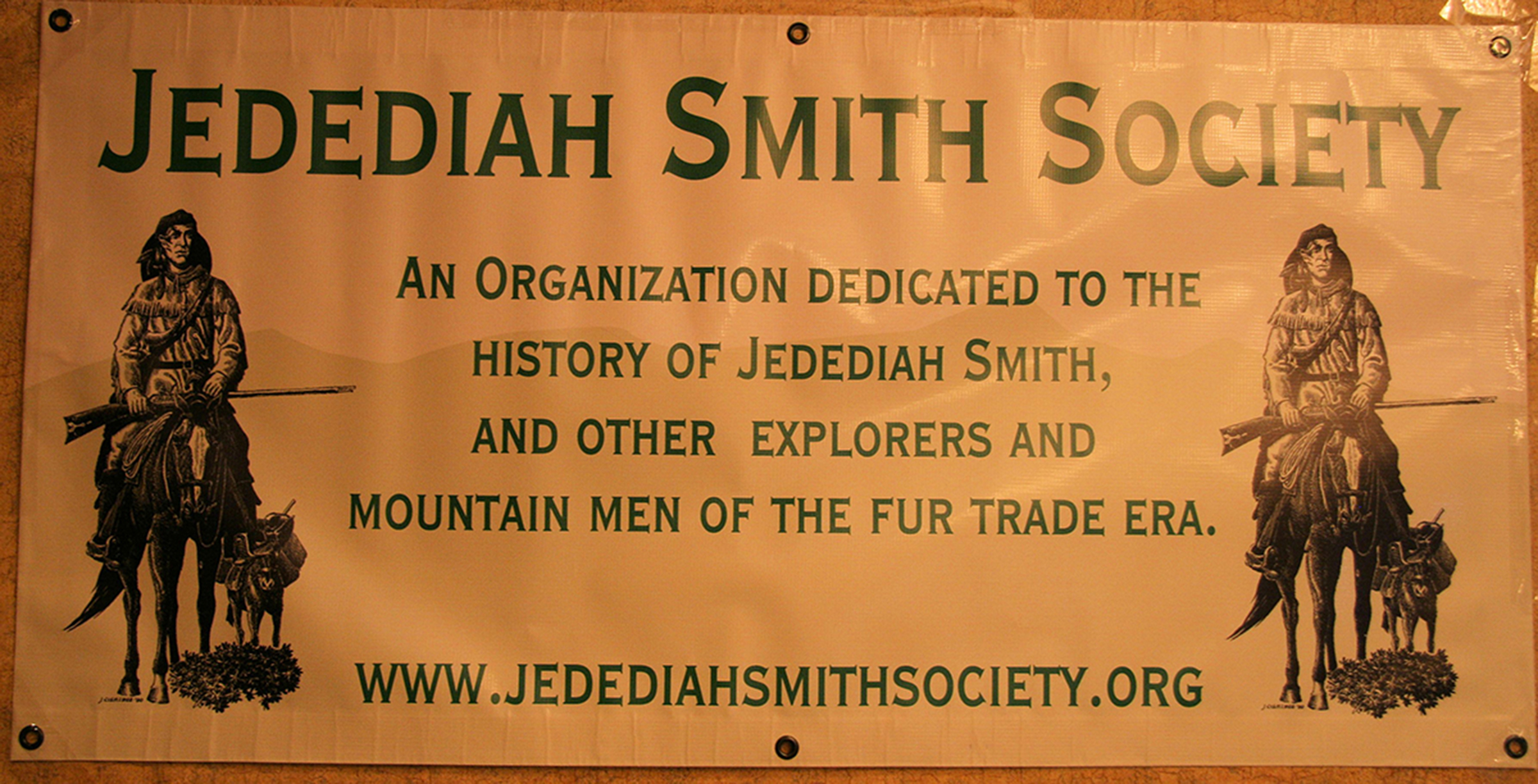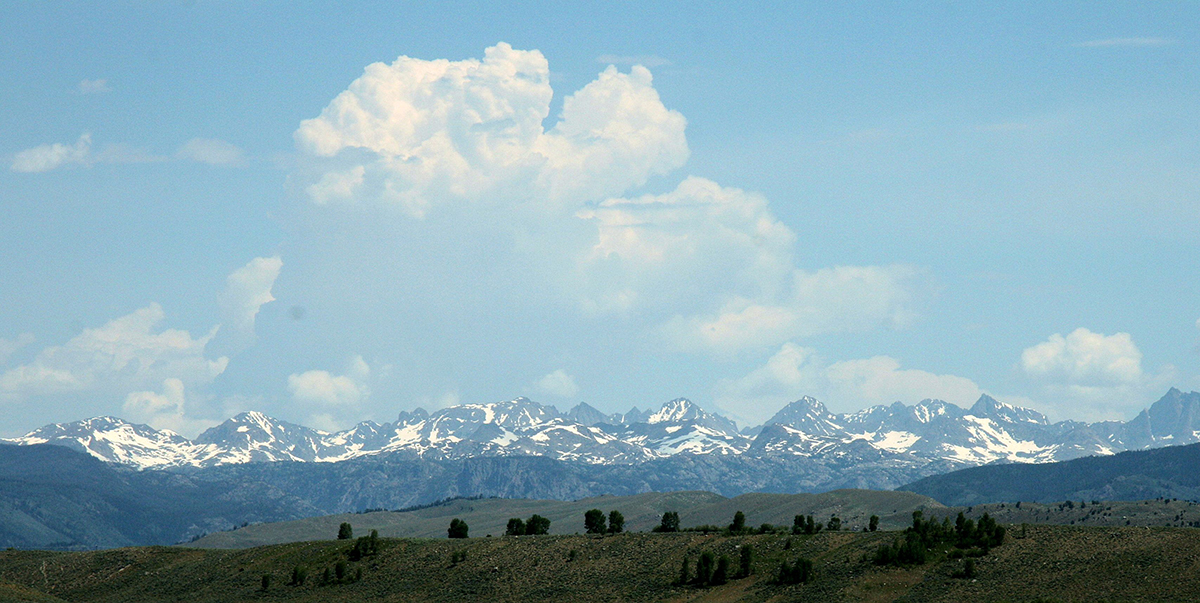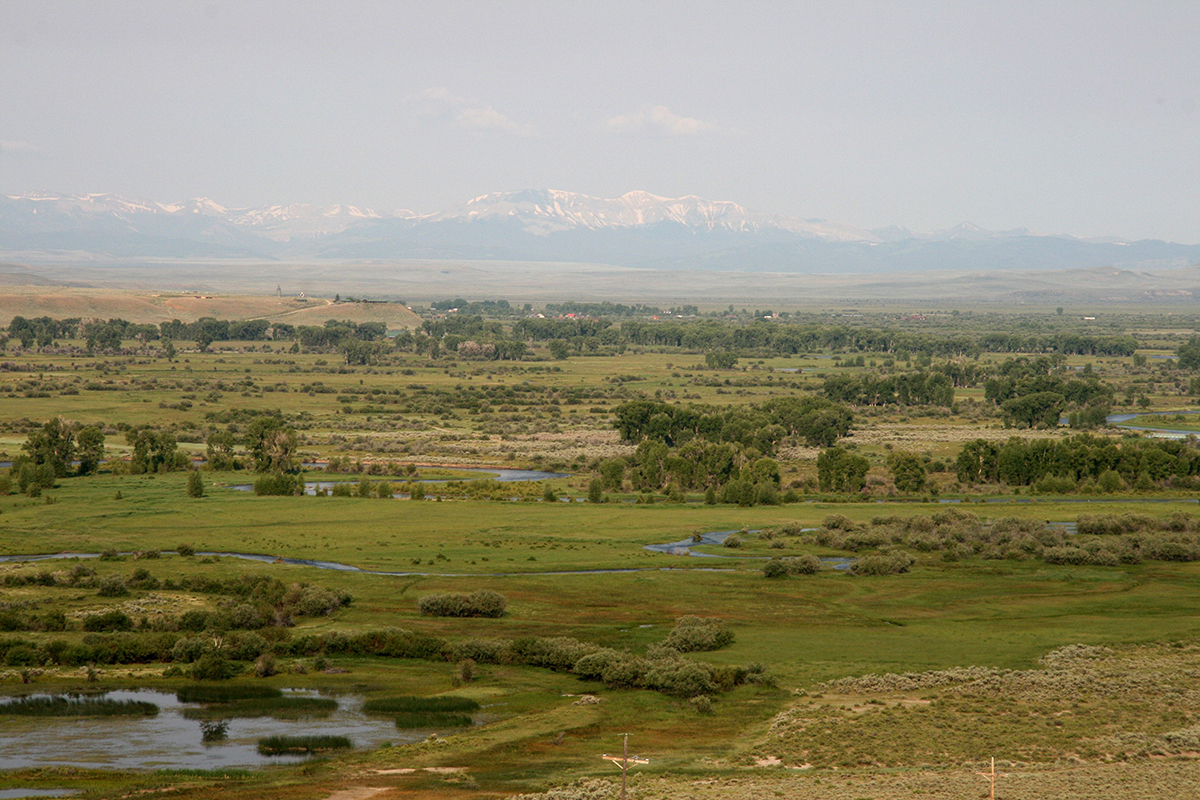 Wind River Range – Green River Rendezvous Sites

Members at the JSS meeting – Dr. Hansen, Symposium Speaker

Hugh Glass Exhibit – Plains Indian Historian
Encampment on MMM grounds

Parade

Members and guests
Field Trip Tour to Union Pass